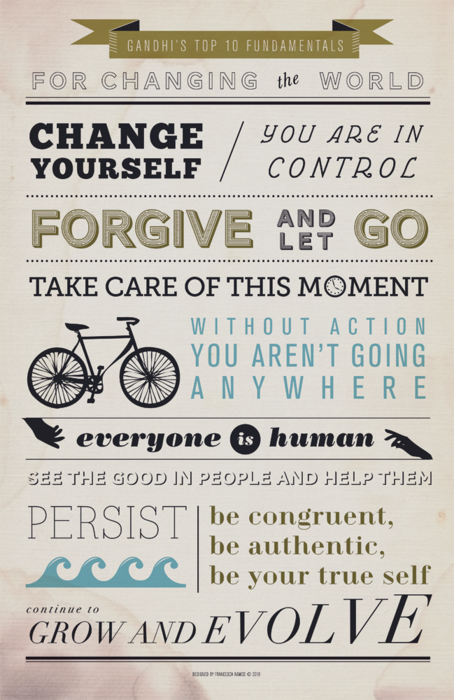 Gandhi's Top 10 Fundamentals For Changing the World
Change yourself
You are in control
Forgive and let go
Take care of this moment
Without action you aren't going anywhere
Everyone is human
See the good in people and help them
Persist
Be congruent, be authentic, be your true self
Continue to grow and evolve
To go along with Gandhi's top 10 fundamentals for changing the world, here are a few of our favorite Gandhi quotes.
"You must be the change you want to see in the world."
"Nobody can hurt me without my permission."
"An eye for eye only ends up making the whole world blind."
"I look only to the good qualities of men. Not being faultless myself, I won't presume to probe into the faults of others."
Please feel free to share your favorite Gandhi quotes in the comments.