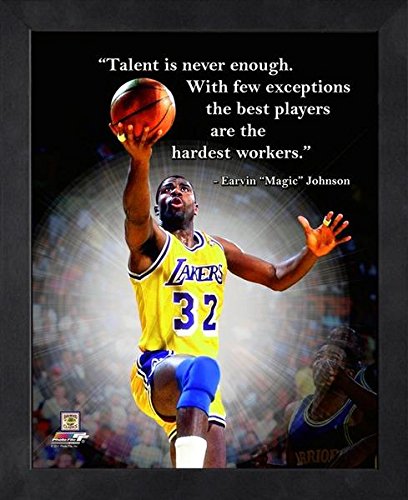 Magic Johnson is not only one of the greatest basketball players to step on the hardwood, but his infectious smile, positive attitude, determination and courage show that if you want something bad enough and put your mind to it anything is possible.
We hope you enjoy these inspirational and motivational Magic Johnson quotes. Please share your favorite Magic Johnson quotes in the comments below.
You don't have to be Magic to be special. You're already special, you're you
Ask not what your teammates can do for you. Ask what you can do for your teammates.
You're the only one who can make the difference. Whatever your dream is, go for it.
I'm a big believer in dreaming. If you don't dream it, you can't become it.
I'm at peace with myself. The main thing is not letting people dictate what I do or what I am.
When you are a successful business person, you are only as good as your team. No one can do every deal alone.
I never think that there's something I can't do, whether it's beating my opponent one on one or practicing another hour because something about my game is just not right.
To me, everything is wonderful. Life is wonderful.
Life doesn't stop because something happens to you.
Just celebrate the life you had, not the life you could've had.
For more Magic Johnson inspiration, check out his books "My Life" and "32 Ways to Be a Champion in Business".